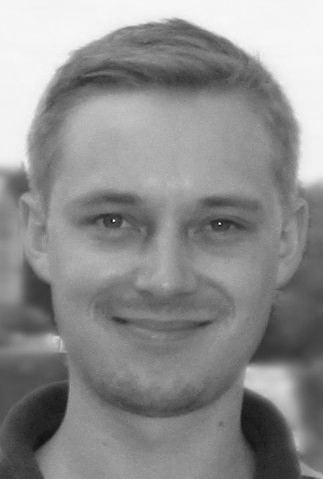 Technische Universität Wien
Institute of Information Systems Engineering (E194)
Information and Software Engineering Group (E194-1)
Quality Software Engineering (QSE)
Office Location(s):
Favoritenstrasse 9-11, 1st floor, HE0140
E-Mail: felix.rinker@tuwien.ac.at
TUW-Web: https://informatics.tuwien.ac.at/people/felix-rinker
Office hours: by appointment.
ORCID: https://orcid.org/0000-0002-6409-8639
DBLP: https://dblp.org/pid/231/4349
ResearchGate: https://www.researchgate.net/profile/Felix_Rinker
Twitter: https://twitter.com/felix_rinker
GitHub: https://github.com/felixrinker
I need your expertise!
As part of Diana Vysoká master thesis, I kindly request a few minutes of your time to fill out the survey we prepared
on change management and change impact analysis in the context of cyber-physical (production) systems engineering.
https://cia-da.limesurvey.net/354998?lang=en
Your valuable insights will significantly advance our understanding of managing change in this ever-evolving industry.
Additionally, we have submitted a Work-in-Progress (WiP) conference paper on this topic.
Thank you for your invaluable support!
Latest News on Publications
2023
– Journal –
Kristof Meixner, Felix Rinker, Laura Waltersdorfer, Arndt Lüder, Stefan Biffl:
Organizing reuse for production systems engineering with capabilities and skills. at – Automatisierungstechnik, vol. 71, no. 2, 2023: 116-127 [RG]

István Koren, Felix Rinker, Kristof Meixner, Jasminka Matevska, Jörg Walter:
Challenges and Opportunities of DevOps in Cyber-Physical Production Systems Engineering. ICPS 2023: 1-6 [RG]

Kevin Feichtinger, Kristof Meixner, Felix Rinker, István Koren, Holger Eichelberger, Tonja Heinemann, Jörg Holtmann, Marco Konersmann, Judith Michael, Eva-Maria Neumann, Jérôme Pfeiffer, Rick Rabiser, Matthias Riebisch, Klaus Schmid:
Die Software in Cyberphysikalischen Produktionssystemen: Herausforderungen zur Umsetzung in der Industrie. atp magazin: 65(4):62-68 [RG]

2022
Felix Rinker, Kristof Meixner, Sebastian Kropatschek, Elmar Kiesling, Stefan Biffl:
Risk and Engineering Knowledge Integration in Cyber-physical Production Systems Engineering, SEAA 2022: 338–345 [RG]

Kevin Feichtinger, Kristof Meixner, Felix Rinker, István Koren, Holger Eichelberger, Tonja Heinemann, Jörg Holtmann, Marco Konersmann, Judith Michael, Eva-Maria Neumann, Jérôme Pfeiffer, Rick Rabiser, Matthias Riebisch, Klaus Schmid:
Industry Voices on Software Engineering Challenges in Cyber-Physical Production Systems Engineering. ETFA 2022: 1-8 [RG]

Felix Rinker, Sebastian Kropatschek, Thorsten Steuer, Kristof Meixner, Elmar Kiesling, Arndt Lüder, Dietmar Winkler, Stefan Biffl:
Efficient Multi-view Change Management in Agile Production Systems Engineering. ICEIS 2022: 134-141 [RG]
2021
Felix Rinker, Laura Waltersdorfer, Manuel Schüller, Stefan Biffl, Dietmar Winkler:
A Multi-Model Reviewing Approach for Production Systems Engineering Models. MODELSWARD (Revised Selected Papers) 2021: 121-146 [RG]

Felix Rinker, Kristof Meixner, Laura Waltersdorfer, Dietmar Winkler, Arndt Lüder, Stefan Biffl:
Towards Efficient Generation of a Multi-Domain Engineering Graph with Common Concepts. ETFA 2021: 1-4 [RG]

Dietmar Winkler, Petr Novak, Kristof Meixner, Jiri Vyskocil, Felix Rinker, Stefan Biffl:
Product-Process-Resource Asset Networks as Foundation for Improving CPPS Engineering. ETFA 2021: 1-4 [RG]

Kristof Meixner, Felix Rinker, Hannes Marcher, Jakob Decker, Stefan Biffl:
A Domain-Specific Language for Product-Process-Resource Modeling. ETFA 2021: 1-8 [RG]

Stefan Biffl, Juergen Musil, Angelika Musil, Kristof Meixner, Arndt Lüder, Felix Rinker, Danny Weyns, Dietmar Winkler:
An Industry 4.0 Asset-Based Coordination Artifact for Production Systems Engineering. CBI 2021: 92-101

Anna-Kristin Behnert, Felix Rinker, Arndt Lüder, Stefan Biffl:
Migrating Engineering Tools Towards an AutomationML-based Engineering Pipeline. INDIN 2021: 1-7

Felix Rinker:
Flexible Multi-Aspect Model Integration for Cyber-Physical Production Systems Engineering. CAiSE 2021 (Doctoral Consortium): 99-108 [RG]

Felix Rinker, Laura Waltersdorfer, Kristof Meixner, Dietmar Winkler, Arndt Lüder, Stefan Biffl:
Continuous Integration in Multi-view Modeling: A Model Transformation Pipeline Architecture for Production Systems Engineering. MODELSWARD 2021: 286-293 [RG]

Stefan Biffl, Arndt Lüder, Kristof Meixner, Felix Rinker, Matthias Eckhart, Dietmar Winkler:
Multi-view-Model Risk Assessment in Cyber-Physical Production Systems Engineering. MODELSWARD 2021: 163-170
2020
Arndt Lüder, Anna-Kristin Behnert, Felix Rinker, Stefan Biffl:
Generating Industry 4.0 Asset Administration Shells with Data from Engineering Data Logistics. ETFA 2020: 867-874

Arndt Lüder, Laura Baumann, Anna-Kristin Behnert, Felix Rinker, Stefan Biffl:
Paving Pathways for Digitalization in Engineering: Common Concepts in Engineering Chains. ETFA 2020: 1401-1404

Dietmar Winkler, Arndt Lüder, Kristof Meixner, Felix Rinker, Stefan Biffl:
Towards Model Consistency Representations in a Multi-Disciplinary Engineering Network. ETFA 2020: 1413-1416

Felix Rinker, Laura Waltersdorfer, Stefan Biffl:
Towards Test-Driven Model Development in Production Systems Engineering. ICEIS (1) 2020: 213-219 [RG]

Laura Waltersdorfer, Felix Rinker, Lukas Kathrein, Stefan Biffl:
Experiences with technical debt and management strategies in production systems engineering. TechDebt@ICSE 2020: 41-50 [RG]

Felix Rinker, Laura Waltersdorfer, Manuel Schüller, Dietmar Winkler:
Graph-based Model Inspection Tool for Multi-disciplinary Production Systems Engineering. MODELSWARD 2020: 116-125 (Best Student Paper Short List) [RG]
2019
Stefan Biffl, Arndt Lüder, Felix Rinker, Laura Waltersdorfer:
Efficient Engineering Data Exchange in Multi-disciplinary Systems Engineering. CAiSE 2019: 17-31 [RG]

Arndt Lüder, Johanna-Lisa Pauly, Felix Rinker, Stefan Biffl:
Data Exchange Logistics in Engineering Networks Exploiting Automated Data Integration. ETFA 2019: 657-664

Felix Rinker, Laura Waltersdorfer, Kristof Meixner, Stefan Biffl:
Towards Support of Global Views on Common Concepts employing Local Views. ETFA 2019: 1686-1689 [RG]

Stefan Biffl, Fajar J. Ekaputra, Arndt Lüder, Johanna-Lisa Pauly, Felix Rinker, Laura Waltersdorfer, Dietmar Winkler:
Technical Debt Analysis in Parallel Multi-Disciplinary Systems Engineering. SEAA 2019: 342-346

Stefan Biffl, Arndt Lüder, Felix Rinker, Laura Waltersdorfer, Dietmar Winkler:
Quality Risks in the Data Exchange Process for Collaborative CPPS Engineering. INDIN 2019: 1217-1224

Arndt Lüder, Konstantin Kirchheim, Johanna-Lisa Pauly, Stefan Biffl, Felix Rinker, Laura Waltersdorfer:
Supporting the Data Model Integrator in an Engineering Network by Automating Data Integration. INDIN 2019: 1229-1234

Dietmar Winkler, Felix Rinker, Peter Kieseberg:
Towards a Flexible and Secure Round-Trip-Engineering Process for Production Systems Engineering with Agile Practices. SWQD 2019: 14-30

Stefan Biffl, Arndt Lüder, Felix Rinker, Laura Waltersdorfer, Dietmar Winkler:
Engineering Data Logistics for Agile Automation Systems Engineering. Security and Quality in Cyber-Physical Systems Engineering 2019: 187-225
2018
Arndt Lüder, Johanna-Lisa Pauly, Ronald Rosendahl, Stefan Biffl, Felix Rinker:
Support for engineering chain migration towards multi-diciplinary engineering chains. CASE 2018: 671-674